DEAU LOUIS MEMORY is the masterpiece of the family collection, radiating its venerable tradition. Its name is an homage to Louis Deau, who settled in Cognac in the 17th century to first establish this long-standing Cognac heritage. This Hors d'Age is a very old 100% Grande Champagne Cognac with an endlessly unfolding aftertaste. It's hard to believe, but the oldest eau-de-vie in this blend dates back to 1916. The old age explains the Cognac's amber color and maroon-like glow. This is a Cognac you want to be enjoying by the fireplace, or after a beautiful dinner.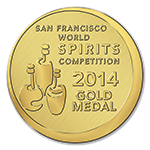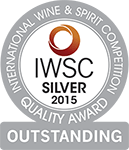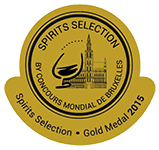 LOUIS MEMORY Hors d'Age has been awarded numerous medals, most notably a Silver Medal at the Concours Mondial de Bruxelles in 2015, a Silver Medal with special mention at the International Wine & Spirit Competition 2015, a Gold Medal at the China Wine and Spirit Awards in 2013, and a Gold Medal at the San Francisco World Spirit Competition CWSA in 2014. Once again, the artistic sensibility of the family has left its mark.
Presented in a prestigious decanter with a heavy silver stopper, the magical elixir is protected by an elegant purple gift box. It's true extravagance. We give DEAU LOUIS MEMORY the highest recommendations for anyone who's a true Cognac aficionado.